Executive Degree in HR Management & Development
Your pathway to Professional HR
MICLOH Consulting Group + SEGI College Subang Jaya
Executive Degree in HR Management & Development (EDHRMD)
This Executive Degree program is specially designed to develop the HR knowledge needed by HR professionals at all levels to excel in their HR profession in today's constantly evolving workplaces. Through the highly practical and hands-on learning opportunities, you will be equipped with core competencies in the aspect of People Management and Development covering the following areas of HR Planning & Administration, Compensations & Benefits Management, Employee Relations & Communication, Training & Development and Workplace Health, Safety & Security.
Our comprehensive executive degree program comprises six robust modules, each meticulously designed to equip you with the expertise required to navigate the complex landscape of modern HR management.
In collaboration with prestigious academic institution
MICLOH is honored to collaborate with SEGI College Subang Jaya to offer this exceptional Executive Degree Program. This collaboration brings together the best of academia and practical expertise, Participants will benefit from a blend of rigorous academic insights and real-world applications, ensuring they are well-equipped to excel in today's dynamic business landscape.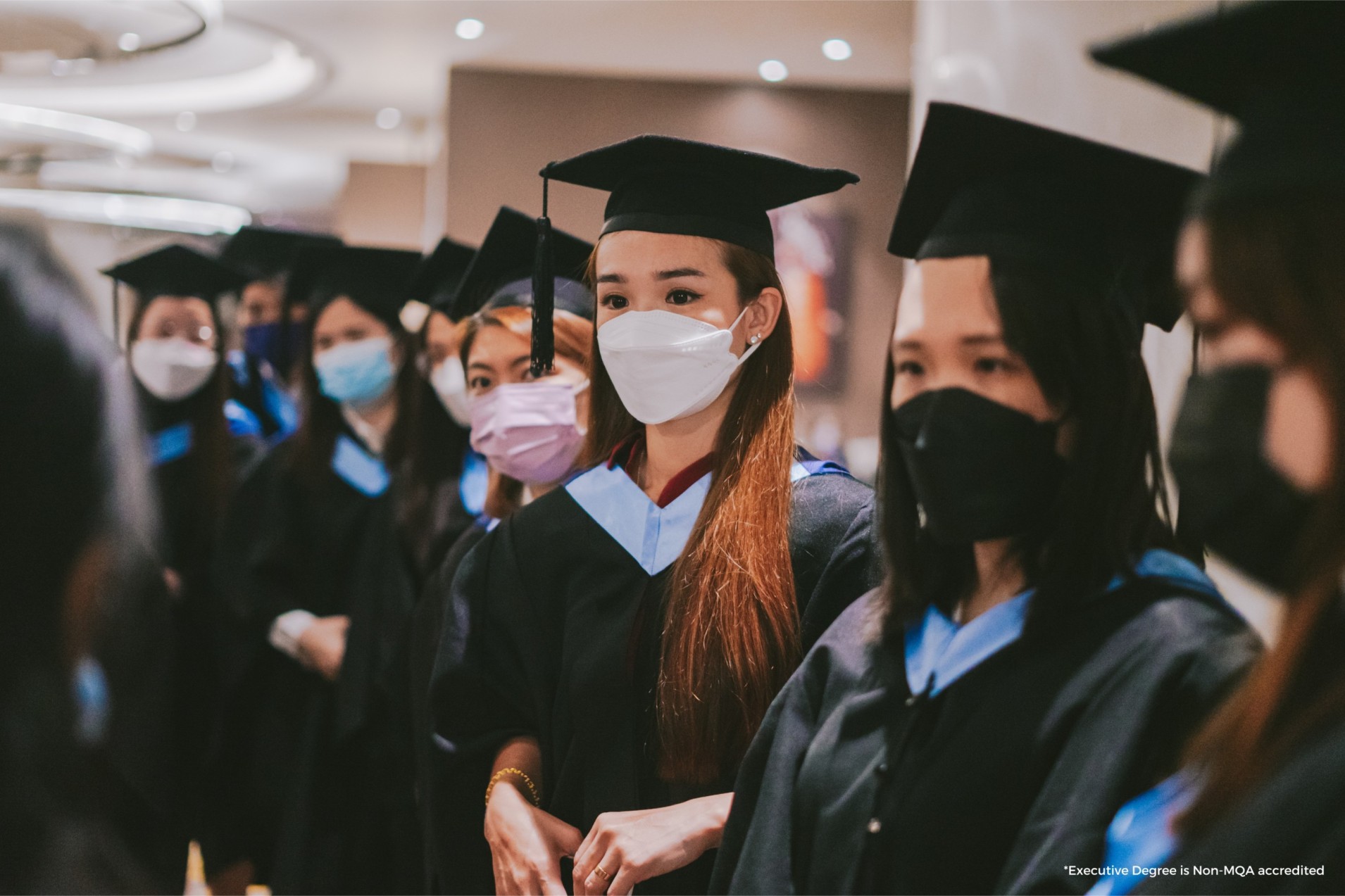 Real Practical Learning
From Experienced Professional
Our program boasts highly skilled lecturers who bring a wealth of real-world corporate experience to the classroom, combined with exceptional academic qualifications. This winning combination ensures that students will receive top-notch learning that is both practical and grounded in academic excellence. Our lecturers not only impart theoretical knowledge but also provide valuable insights from their extensive professional journeys, enriching your learning with real-life perspectives and industry wisdom. 
Quick Fact About MICLOH EDHRMD Program
Certificates + Executive Degree
Successful completer of Executive Degree Program will be awarded with 6 Modulars Certificate and an Executive Degree by SEGI College Subang Jaya
Since 2021, we're proud to have welcomed over 120 graduates into our program. This milestone reflects our commitment to nurturing talent and empowering individuals to excel in their chosen fields. 
Experience a 100% assignment-based program, where learning comes to life through practical tasks mirroring real-world challenges. Dive into hands-on projects, develop practical skills, and excel in a dynamic learning environment.
This course is suitable not only for beginners but also for experienced professionals. The teacher employs a lively and engaging teaching method, which incorporates numerous case studies and anecdotes.
Rui Xin
HR and Admin Executive
The Executive Degree course provides a rapid grasp of practical HR practices beyond mere theory. It equips students with tangible insights into the real-world functions of HR.
Crystal Wong
HR Application Consultant
This course differs from a university Bachelor's Degree program. It not only imparts theory but also teaches us how to practically apply knowledge to solve work-related issues.
Low Yam Nee
HR Manager
The teacher provides in-depth explanations and interacts with the students, making the course enjoyable and relaxed. This enables us to better absorb the abundant essence of the entire session.
Yanny Goh
HR Manager
MICLOH delivers professional HR management insights and practical knowledge. Mr Tony and the team readily offer valuable advice for tackling staff management challenges.
Choi Kha Yee
HR Executive
I recommend the Executive Degree course to my family and my friends in the HR field, because it offers both enjoyable learning experiences and practical workplace applications.
Shiennie Tee
Senior Admin Cum HR Executive
Get Started With Executive Degree Program
Still considering or you have more question about this course? Call our friendly consultant at 07-364 7199 for a 1-to-1 consultation session
It is more than you can expect